CERAMICS
With experience in ceramics stretching back to 1912, we know how the industry has changed and understand the demands of modern day manufacturing.
We help our customers to achieve consistent quality with a range of products that includes:

FRITS
We offer a wide range of lead-free transparent, opaque and coloured frits for use in multiple applications, all produced to stringent quality standards at our own dedicated manufacturing plant.
Our facilities give us the flexibility to melt glass in different quantities, from 1kg laboratory melting up to 8 tonnes per day continuous kiln. As well as our own glass formulations, we also melt formulations / recipes on behalf of our customers. For this we can provide all, some or none of the raw materials, depending on your requirements.
We're proud of our outstanding quality record in glass production. Much of this is down to the stringent controls put in place and managed by our dedicated glass laboratory, a facility from which we've developed and produced some of the best bespoke frits currently used in both mainline and niche industries.
---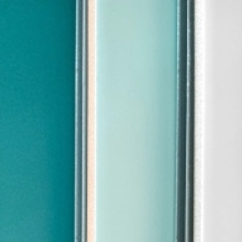 INDUSTRIAL MINERALS & CERAMIC MATERIALS
We offer a broad portfolio of high-specification materials for ceramics, sourced from locations worldwide. Our range includes:
mineral fluxes
diatomite
zircon
china clay
ceramic plasters
petalite
refractories
refractory cements
talc
wollastonite
bentonite
micronized zirconium silicate
Get in touch
If you would like further information then please get in touch.
Contact